Now use the knowledge you have gained from Task One to drag and drop these same conjunctions into the right boxes according to the kinds of relationships they express.
Show Answers
Answers: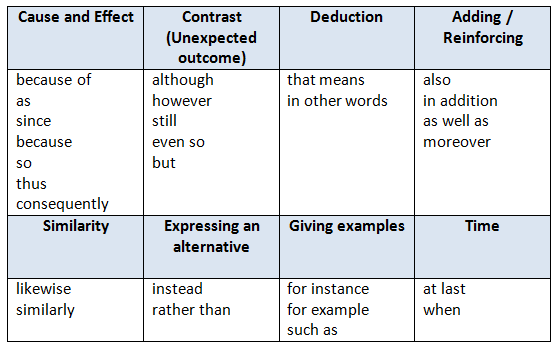 You may also put
as
and
since
in the box labelled
Time
.
Try to limit your use of the connector,
moreover
, in your writing and choose other connectors that are more natural and appropriate.
Moreover
is generally overused by Chinese students.
---